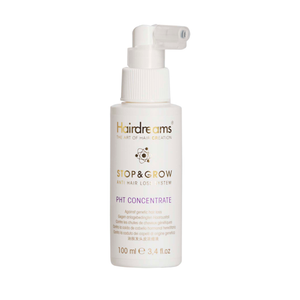 Scalp concentrate with PHT active complex against hair loss.
For permanent treatment of light or seasonal hair loss.
100ml bottle with application device for precise application.

Application:
Use STOP&GROW PHT CONCENTRATE daily on dry or freshly washed, towel-dried hair! Spray evenly onto the scalp and massage for 2-3 minutes. Do not rinse out!