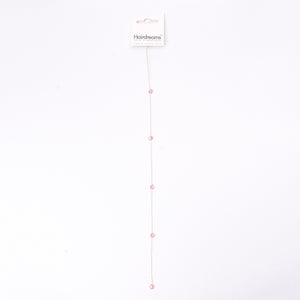 Jewels are wafer-thin, colour-neutral threads, which are fitted with extra-large Swarovski Elements crystals in different colours and shapes.
Length: 30cm
Mounting: with clip

Application:
The precious, glittering crystals are simply clipped into the hairline using the clip. Tip: Lightly backcomb the hair where you want it to be and then attach the clip. Remove the clip before you go to bed and store it carefully.
For the perfect bridal or ball hairstyle, the luxurious crystals can also be worked into the updo.